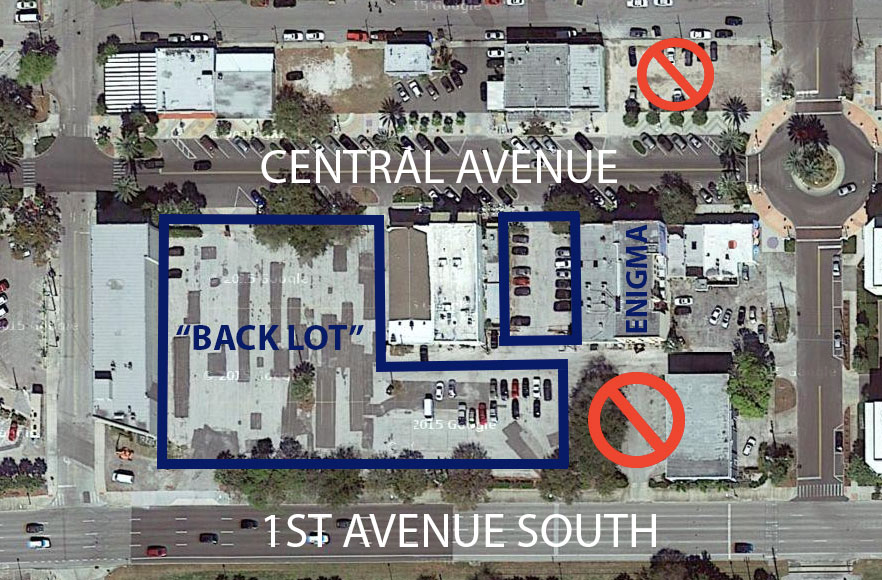 Enigma customers can park free of charge in the two lots outlined in blue. In the lot between Enigma and Bodega, parking is always available to you, with special guidelines worked out to insure you even have parking during Rays' games.
The large Back Lot is always available, with the exception of Rays' games and special events - the Tow signs only reference these occasions. On days of Rays' games it is available immediately after the conclusion of the games. Address any parking questions with Enigma management.
Do not park in the Back Lot prior to the end of Rays' games or special events as a third party tows vehicles. Also, be sure to notice the spaces directly behind Enigma are not included in the blue outlined parking areas available to you.